Debating award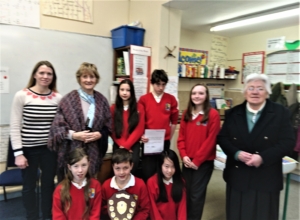 We were so thrilled to welcome Margaret Martin (Debating facilitator) and Sr. De Lourdes to our school on Thursday March 2nd. They came with wonderful unexpected news for our school debating team.
We were chosen as winners of the Perpetual Debating Shield for 2017.
Our school was awarded for our positive, inclusive teamwork, and  our positive attitude throughout the last 5 years of the competition.
What a wonderful honour!
What's Happening?
News from the school and our classes