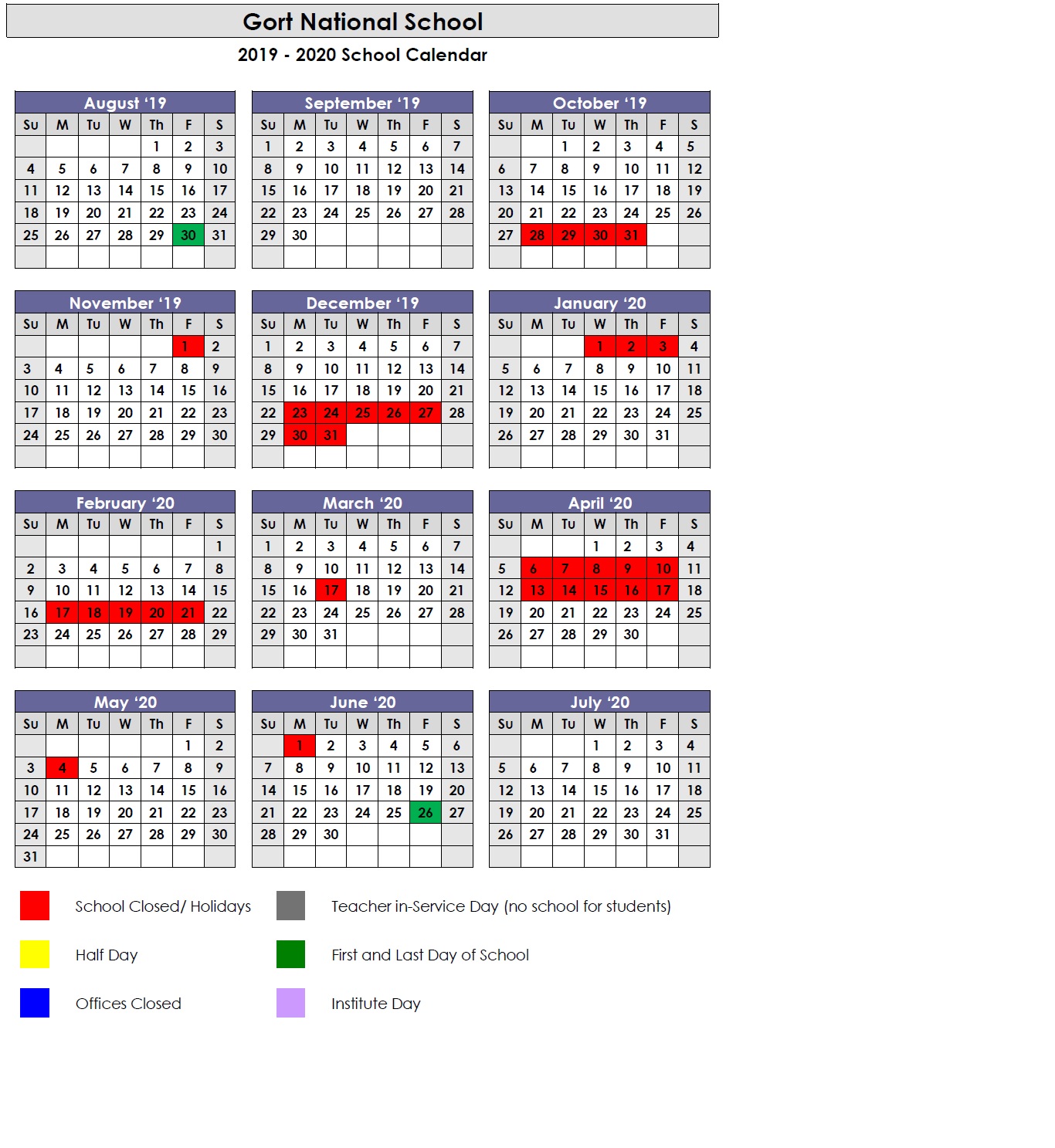 Gort National School Calendar 2019/2020
First Term
School Reopens: Friday 30th August 2019
Mid Term Break: Closed Monday 28th October to Friday 1st November 2019 inclusive.
Parent teacher meetings Tubber Rd 13th and 14th Nov
Parent teacher meetings Convent Building 20th and 21st Nov
Christmas Holidays 20th Dec Tubber rd building @11:50.
Convent Building a@ 12:00.
Reopen on Mon 6th January.
Second Term
Mid Term: Closed Monday 17th to Friday 21st February, 2020.
St. Patrick's Day: Closed Tuesday 17th March 2020.
Easter Holidays: Closed Monday 6th April 2020 and reopens Monday 20th April 2020.
Third Term
May Bank Holiday: Closed Monday 4th May 2020.
June Bank Holiday: Closed Monday 1st June 2020.
Summer Holidays: Closing Friday June 26th 2020.