Gort National School Calendar 2021/2022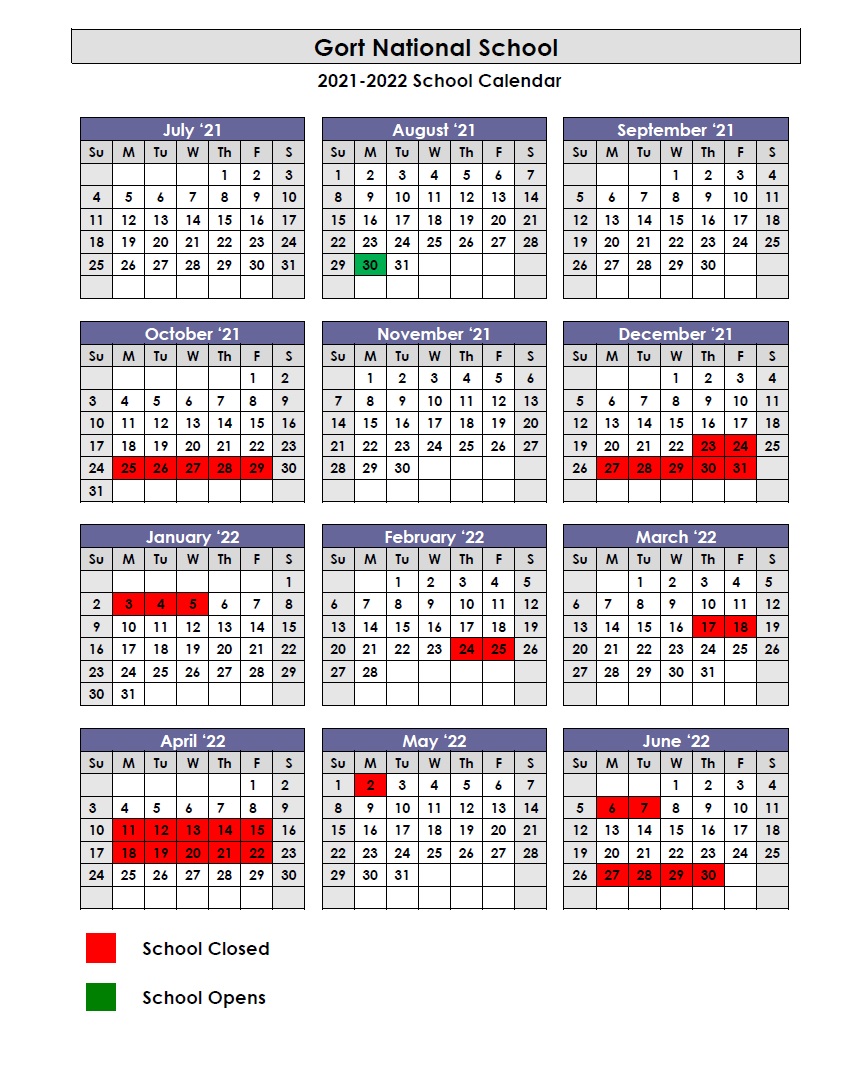 First Term
School Reopens: Monday 30th August 2021
Mid Term Break: Closed Monday 25th October to Friday 29th October 2021 inclusive.
Christmas Holidays: Closed Thursday 23rd December 2021 to Wednesday 5th of January 2022 and Reopening Thursday 6th January 2022.
Second Term
Mid Term: Closed Thursday 24th and Friday 25th February 2022.
St. Patrick's Day: Closed Thursday 17th and Friday 18th March 2022.
Easter Holidays: Closed Monday 11th April 2022 to Friday 22nd April 2022 inclusive. Reopening Monday 25th April 2022.
Third Term
May Bank Holiday: Closed Monday 2nd May 2022.
June Bank Holiday: Closed Monday 6th and Tuesday 7th June 2022.
Summer Holidays: Final day of the school year is Friday 24th June 2022.